Date of Birth
27/10/1990 (age: 29 yrs)
Height/Weight
148 cm / 72 kg
Education
High School (10~12 yrs)
Language Skill
English (Poor, 0 yrs)
Bahasa Indonesia/Malaysia (Excellent, 0 yrs)
Preference/Aptitude
& Experience
| | | |
| --- | --- | --- |
| Care for Infant/Children | | - |
| Care for Elderly | | - |
| Care for Disabled | | - |
| General Housework | | - |
| Cooking | | - |
Other Information
| | |
| --- | --- |
| Able to handle pork? | |
| Able to eat pork? | |
| Able to handle beef? | |
| Able to care dog/cat? | |
| Able to do gardening work? | |
| Able to do simple sewing? | |
| Willing to wash car? | |
Maid Introduction
Personality:
She is a cheerful and diligent helper who follows employer instruction.
She is willing to take care of infant, children and elderly.
Experience:
She had 2 years (2009 to 2011) experience in Kalimantan,Indonesia. Working for a Javanese family with a 7 years old child. Living in a one storey house. She did housework, cooking and taking care of the child.
She is able to cook lodeh, fried rice
She is able to converse in basic English.
Additional Info:
She is aware of not using handphone during work.
She request no off day
Employment Care Consultancy Pte Ltd
License: 11C4019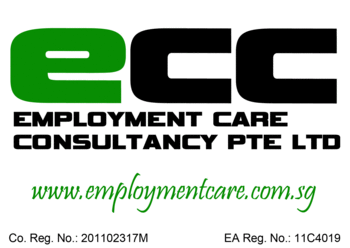 Last updated on 2020-01-10 19:01:23 +0800